2019 Convention & Competition Information
Schedule of Events
April 4–7, 2019
Click to expand the schedule below. Access to seminars (except the all day session with Rick Carter) are included in your convention registration.
| | |
| --- | --- |
| 9 a.m.–4 p.m. | Featured Seminar: Whitetail with Rick Carter; pre-registration is required |
| 4–4:30 p.m. | Board of Directors meeting |
| 4:30 p.m. | Set up competition and supply areas—everyone's help is appreciated! |
| 6–9 p.m. | Registration and competition pieces received |
8 a.m.–12 p.m.
Walk in and board member registration and competition pieces received *All board members' pieces and those not pre-registered MUST be received by noon
8 a.m.–4:30 p.m.
Pre-registered competition pieces received
9–11 a.m.
Seminar #1: Carving a Competition Fish Body with Tim Perkins
Seminar #2: Business Fundamentals with Kent Stryker (bring a calculator!)
10 a.m.
Supply area opens
12–12:20 p.m.
Orientation meeting with information about the competition and convention
12:30 p.m.
Judges' meeting; judging begins
1–3:30 p.m.
Seminar #3: Whitetail Finishing Techniques with Scott Wilkinson
Seminar #4: Creating Artificial Water Habitats with John Bollmann
5–6 p.m.
Competition room open for viewing; voting for member-chosen awards
6–7 p.m.
Warm-up party! Food and drink provided.
7–8:30 p.m.
Seminar #5: Reference and Study Tips with Don Miller and Mark Vineski
8–9 a.m.
Competition area open for viewing; closes promptly at 9 for ribbon placement
8 a.m.–3 p.m.
Supply area open
8:30–11 a.m.
Seminar #6: Mounting a Game Head (Fallow Deer) with Bob Coughlin
Seminar #7: Waterfowl Mounting with Josh Saville
11 a.m.–4 p.m.
Competition room open for ribbon viewing and judges' critiques
1–3 p.m.
Kids Seminar: Wooden Fish Painting with Nacole Pigliavento
1:30–3:30 p.m.
Seminar #8: Follow-Up to Whitetail Critiques with Rick Carter
3–4 p.m.
Supply area breakdown
6–6:30 p.m.
Cocktail hour, cash bar
6:30 p.m.
UTNY banquet, auction, and awards ceremony; competition room re-opens after the banquet
| | |
| --- | --- |
| 9:30 a.m. | UTNY membership meeting with voting for vacant board positions; all members should attend |
Following the membership meeting, you may remove your competition pieces. Please bring your mount tickets! We'll break down the competition area—everyone's help is appreciated.
At the conclusion of the convention, the UTNY Board of Directors meeting will take place.
Featured Seminar: Whitetail Anatomy and Mounting with Rick Carter
Thursday, April 4, 2019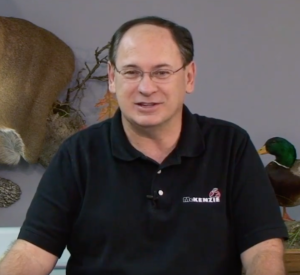 We're pleased to welcome Rick Carter to the 2019 convention for a special whitetail seminar. Rick is a two-time North American Whitetail Champion and a three-time NTA Taxidermist of the Year. The floor will be open for discussion and questions, and McKenzie Taxidermy Supply will offer reference materials and products for demonstration and door prizes. 
Rick will cover whitetail anatomy from the inside-out, including:
Skeletal and muscular reference
How bone structure affects skin arrangement and hair pattens
Ear anatomy
Eye contour and expression
Tanning methods
Mounting procedures
Presentation and habitat trends
Take your whitetail mounting skills to the next level!
Thursday, April 4, 2019
9 a.m.–4 p.m.
Lunch will be provided
Cost: $125 per person (you must pre-register); a $50 deposit is required by March 24, 2019
To register: Contact Jerry St. Pierre at 607-761-9709 or gtstpierre@gmail.com
Information for 2019 Convention Attendees
Supplier Show

UTNY Banquet

Auction
Our suppliers are generous supporters of the United Taxidermists of New York—they help make our show a success every year! As part of your convention registration you'll have access to our friendly, expert supplier. Talk taxidermy and pick up some great discounts.
The following vendors are expected at the 2019 show:
Bob's Taxidermy Supply
Buckshot Tannery
East Coast Outdoors Taxidermy
H & H Fur Dressing
Head Quarters
Hilton Eppley Forms
Jordan's Bear Den
McKenzie Supply
Nature's Art Driftwoods
Ohio Taxidermy Supply
Robin's Nest Animal Rugs
Ruozzi & Son Supply
Sivko Fur, Inc.
Tohickon
TruBond
Whitetail Woodcrafters
Wildlife Panels
You may purchase banquet tickets for yourself and your guests when you register for the convention. Special awards are presented at the banquet. We hope you can join us on Saturday night for a delicious buffet and a good time!
2019 buffet menu:
Roast sirloin with au jus
Baked chicken
Oven roasted potatoes
Rice pilaf
Seasonal vegetables
House salad
Rolls with butter 
Dessert
Coffee, tea, water, and soda
Cash bar
Thanks to the donations of our suppliers, the community, and several individuals, we're able to host a lively auction each year. Proceeds benefit the United Taxidermists of New York and help to fund future conventions. Several items and experiences will be up for auction on Saturday night. 
Featured Item:
Bid on a South African Safari from Numzaan Safaris!
The following is included in the safari package:
Personal, VIP transportation to and from the airport
All food and drinks
First-class lodge accommodations and housekeeping services
Animal tracker and skinner services
Daily transportation while hunting
Services of fully licensed, professional hunters
All field dressing of animals and care of trophy capes
$500 credit (per hunter) toward trophy fees; upgrade your hunt an extra five days and receive an additional $1,000 per hunter
Unlimited viewing of African terrain and animals in their natural habitat
Not included: Airfare to and from Johannesburg, South Africa; daily fees for the day of arrival and departure at $180 each day, per person; and shipping or taxidermy fees.
Value: $4,500 for two hunters or $9,000 for four hunters
2019 Competition Information
If you wish to enter a piece—or several pieces—in the 2019 competition, which occurs concurrently with the convention, be sure to review the rules and requirements so you can select the proper category of entry. Note that competition entires must be submitted IN ADDITION to your convention registration. Additional fees apply.
The president's challenge for the 2019 competition is a skin-mounted trout. The winner for this special award will be chosen by the president of the United Taxidermists of New York, Mark Visneski. To be considered for this award, an additional entry fee of $10 is required.
Learn more about the four judges who will score your mounts at the 2019 competition.
Rick Carter — Whitetail Deer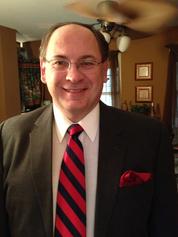 Rick Carter started doing taxidermy in 1981 and began competing at the state level in 1989. In 1992, Rick won two bronze medals at the world show. In 1993, he won his first of three Taxidermist of the Year awards at the national convention. He won this award again in 1997 and 2003. Rick has also won two Joseph Bruchac Memorial awards for the best whitetail at the nationals.

Rick has worked for 20 years in the taxidermy supply industry as a sculptor at Noonkester Supply and WASCO. He is currently doing manufacturing design work for McKenzie Sports Products. He has judged and given seminars at more than 100 shows and written numerous articles for trade magazines. Rick's video, Deer Mounting A to Z, has been hailed as the best taxidermy instructional video ever produced.
Bob Coughlin — Habitats, Youth, Commercial, and Wildlife Art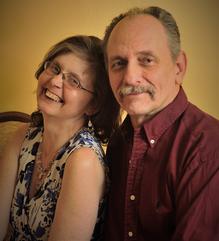 Bob has been doing taxidermy for 45 years. He was a member of both the New York Taxidermy Association and the Empire Taxidermy Association and played a role in the unification of the two associations into the UTNY. He also created the logo for the United Taxidermists of New York. Bob was one of the first UTNY board members under President Dennis Mortenson.

Bob is a six-time recipient of the Best All Around Taxidermist award. He has won awards in New York, Connecticut, New Jersey, and Canada and at both the nationals and world show. Bob has judged many state shows, most recently the NJGSTA this past July. He lives in Binghamton, New York, with his wife of 29 years, Cindy.
Tim Perkins — Birds and Fish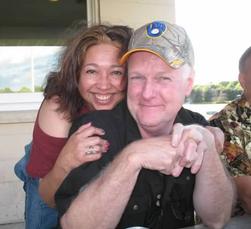 Tim and his wife, Edna, live in a cabin in the woods 12 miles outside of the little town of Bloomer in northern Wisconsin with their two grouse dogs, Brauny and Magnum, and a Newfie named Echo. Tim and Edna have a son and daughter-in-law who live about 12 miles away in Chippewa Falls.
 
Tim is very honored to be judging the UTNY show this year and is looking forward to meeting all of you. He started dobbling in taxidermy when he got out of high school, and a few years later,  took some lessons from a taxidermist in Wisconsin. He joined the WTA in about 1990 and started competing. Tim became a full-time taxidermist in 1994 and never looked back. He does all phases of taxidermy, but a big part of his workload is skin mount and reproduction fish. He has been very fortunate to win many awards, including North American Champion.
 
Tim also sculpts fish forms for Matuska Taxidermy Supply in Iowa.  In his free time, he chases ruffed grouse all over northern Wisconsin.  He calls it a hobby, but his wife calls it an obsession. He also enjoys duck and turkey hunting. Fishing is an addiction—walleye, smallmouth bass, lake trout, salmon!
Kent Stryker — Mammals and Gameheads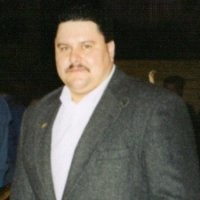 Kent Stryker is the owner of World Class Animal Artistry. He is an artist, taxidermist, sculptor, educator, and recipient of more than 150 state, national, and world show awards. Kent constantly strives to not only improve his own work, but also the work of those in the taxidermy industry looking to improve their own. He believes education through experience is the key to success!
Each mount you enter in the competition will be scored based on the category and division for which it was entered. All entrants who score within certain point values will earn a ribbon. Special awards are sponsored by suppliers, organizations, taxidermists, and more, and winners are selected in a variety of ways—high scores, community voting, judges vote, etc. Your competition entry will automatically be considered for all special awards with the exception of those that require additional registration or entry fees. Be sure to check the registration table upon arrival, as we may have added more special awards that you are eligible for. Award winners are announced at the Saturday banquet.
The 2019 competition judges will choose winners for the following awards:
Al Holmes Habitat Award 
Best habitat among all entries
Blue Ribbon Game Birds Pheasants Forever Award
Best pheasant in the Professional or Masters divisions
Breakthrough Award
Overall best of show
Brian Harness Mammal Award
Best small mammal in any division; a mount that Brian would award himself
Ducks Unlimited Award
Best waterfowl habitat
Mounted in Alaska Award
Best large species life-size or gamehead
National Wild Turkey Federation Award
Best turkey in the Professional or Masters division
Research Manikins Best Small Mammal Award (2)
One Professional division winner and one Amateur division winner
Tru Bond Trappers Award
Best indigenous New York small mammal
Sivko Fur Best of Show, Commercial Division
Winner chosen from Best of Category (highest blue ribbon) awardees
UTNY Best of Show, Youth Division
Winner chosen from Best of Category (highest blue ribbon) awardees
UTNY Best of Show, Amateur Division
Winner chosen from Best of Category (highest blue ribbon) awardees
UTNY Best of Show, Professional Division
Winner chosen from Best of Category (highest blue ribbon) awardees
UTNY Best of Show, Masters Division
Winner chosen from Best of Category (highest blue ribbon) awardees
UTNY Joseph Bruchac Memorial Award
Best whitetail deer in the Masters division
Van Dyke Award
Most creative entry in the Professional or Master divisions
Warren Hardendorf Memorial Award
Best small mammal in the Masters division
WASCO Award
Most artistic entry
Woody Award for Excellence in Taxidermy
All pieces considered
Awards for Highest-Scoring Mounts
The awards below are based on point values across categories or divisions:
Best All Around Taxidermist ($25 entry fee)
Highest total score of mammal, bird, fish, and gamehead in all divisions
Buckshot Tannery Pro Life-Size Mammal Award
Highest score for a life-size mammal
Jack Wilson Award
Highest-scoring waterfowl in the Masters division
Larry Clingerman Award
Highest-scoring waterfowl in the Professional division
Safari Club Adirondack – Catskill Chapter Non-North American Award
Highest-scoring non-North American big game mount in the professional or masters divisions
Safari Club Adirondack – Catskill Chapter North American Award
Highest-scoring North American big game mount in the professional or masters divisions
West Wind Taxidermy Gamehead Award
Highest-scoring gamehead in the Amateur division
West Wind Taxidermy Life-Size Award
Highest-scoring small or large mammal in the Amateur division
UTNY Best Non-Gamebird Award
Highest score for non-gamebirds in the Professional or Masters divisions
UTNY Distinguished Taxidermist Award, Amateur or Professional Division ($25 entry fee)
Highest total score of three pieces in the Amateur or Professional divisions
UTNY Distinguished Taxidermist Award, Masters Division ($25 entry fee)
Highest total score of three pieces in the Masters division
Walnut Hollow Country Awards
Five awards total; one for each of the highest-scoring mounts among birds, fish, turkeys, mammals, and whitetails
Whitetails Unlimited Awards
Three awards total; one for each of the highest-scoring whitetail mounts across the Youth, Amateur, and Professional divisions
The Wildlife Gallery Best Gamehead Award
Highest score among all gamehead entries
Taxidermists' Choice Awards
The following special awards are determined by taxidermists' votes during the convention weekend.
McKenzie Bird Award
McKenzie Fish Award
McKenzie Mammal Award
McKenzie Whitetail Award
UTNY Gamehead Award
Gunner's Turkey Award
UTA Artisan Award
Most artistic entry
UTNY Board and President's Choice
The following special awards are voted on by the UTNY board or selected by the president.
McKenzie Distinguished Service Award
As voted on by the UTNY board
UTNY Mike Rudzinis Memorial Award
President's choice
UTNY Dennis Mortenson's President's Challenge Award ($10 entry fee)
Skin-mounted trout
To be eligible for these special awards, you must note product use at the time of registration.
Lifetone Award
Judges' choice from fish painted with Lifetone Hydromist products
PRO-ONE Award
Judges' choice best entry for any mount using PRO-ONE hide paste or tan
Polytranspar Award
Judges' choice for fish painted with Polytranspar paints
Walnut Creek Endearing Award
Owner's choice from all mounts using Walnut Creek products